#30 데이터 시각화 해외기사_ 영국 총선 결과
2015년 5월 26일
* First of all, we recommend you to look at the translation article before starting.
(Original article:   http://goo.gl/diIk0H )
The photo on the blog is a copy of the photo provided by the guardian. More information can be found in the original text.
2015 Election: What does the poll say about the seats?
Final outcome expected : Based on the  final poll, find out who is winning in your electoral district. The map predicts who will win in the 650 seats. With an error rate of less than 5%.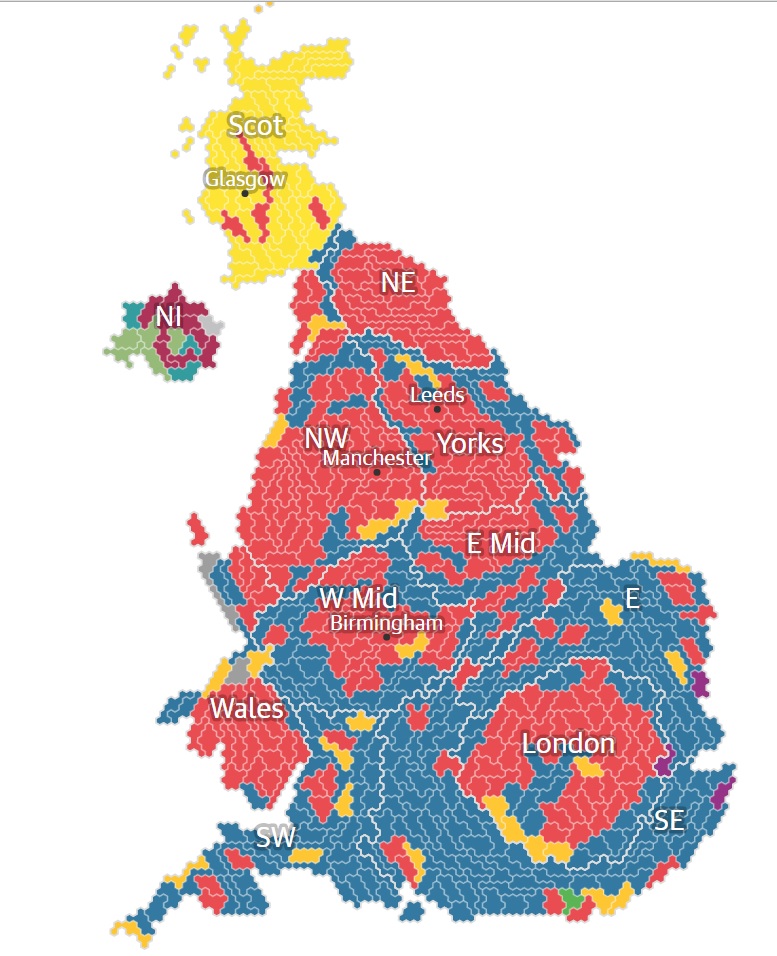 (If you go through the link below, you can see the image more accurately.)
Battlefield England
More than ever, this election has been in contention in several different regions. Labor and SNP in Scotland, the Conservative Party and the UKIP (UK Independent Party) on the east coast, and the Labor and Conservative Party.
The Granite City
The size of the SNP (Scottish Independent Party) from the Labor Party will become more important after the election. Good results of SNPs will increase their power as a king maker role. However, if the Labor Party retains their seat in Scotland, it will be a stepping stone to building a huge party.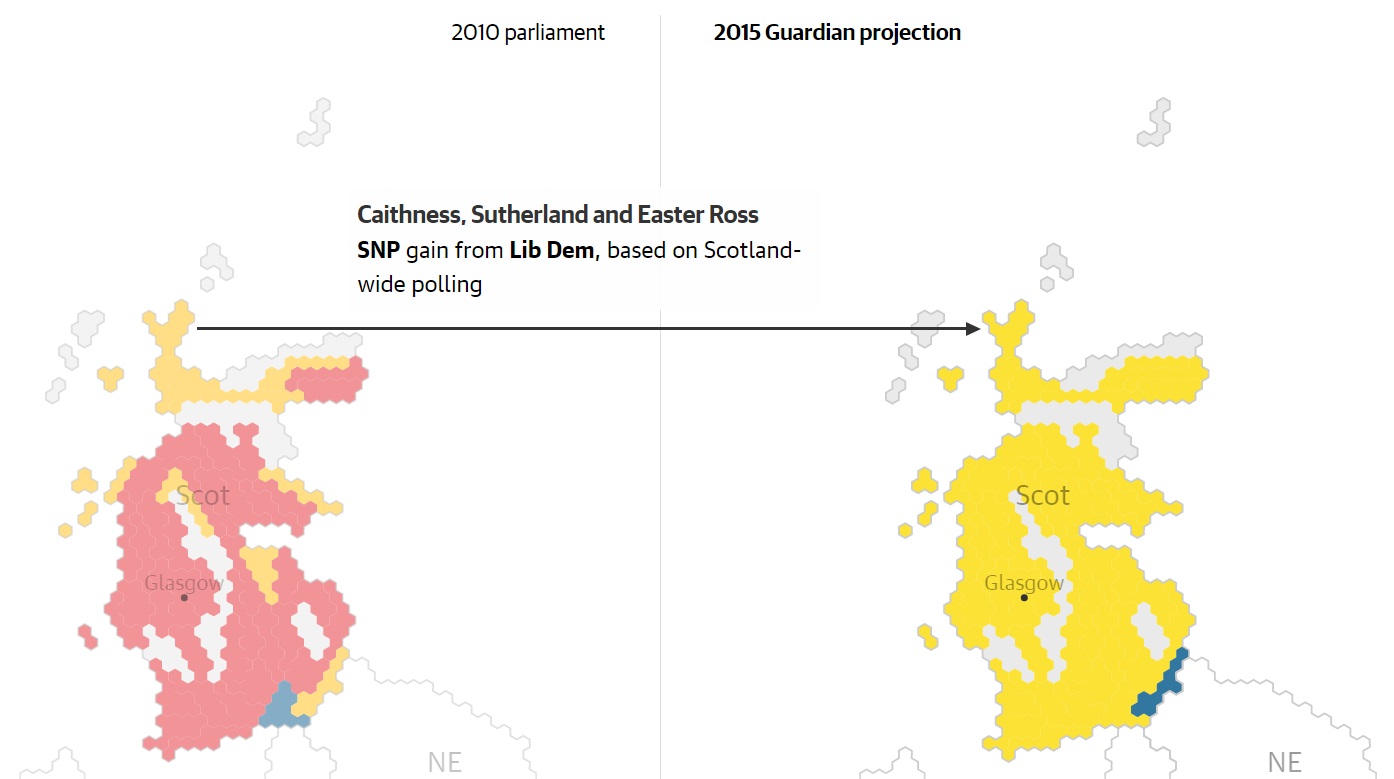 Northern 
The northern region is the heart of the Labor Party. The interesting thing about this competition is that the UKIP and the Conservative Party will take the second seat.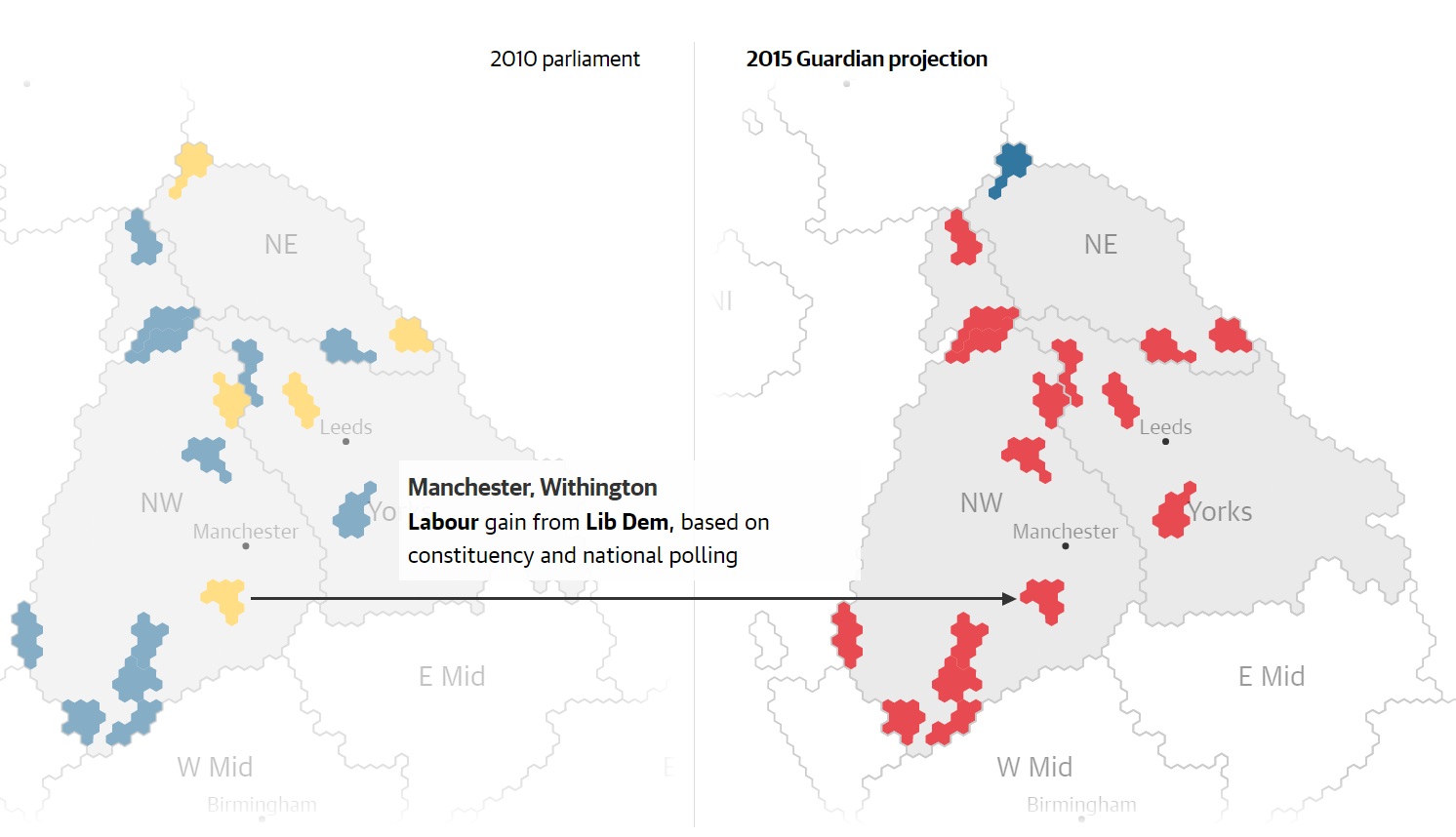 South West
It is the battlefield of Liberal Democrats. For the Liberal Democrats this is the best chance and the biggest loss. It is an opportunity to create the largest political party for the torii.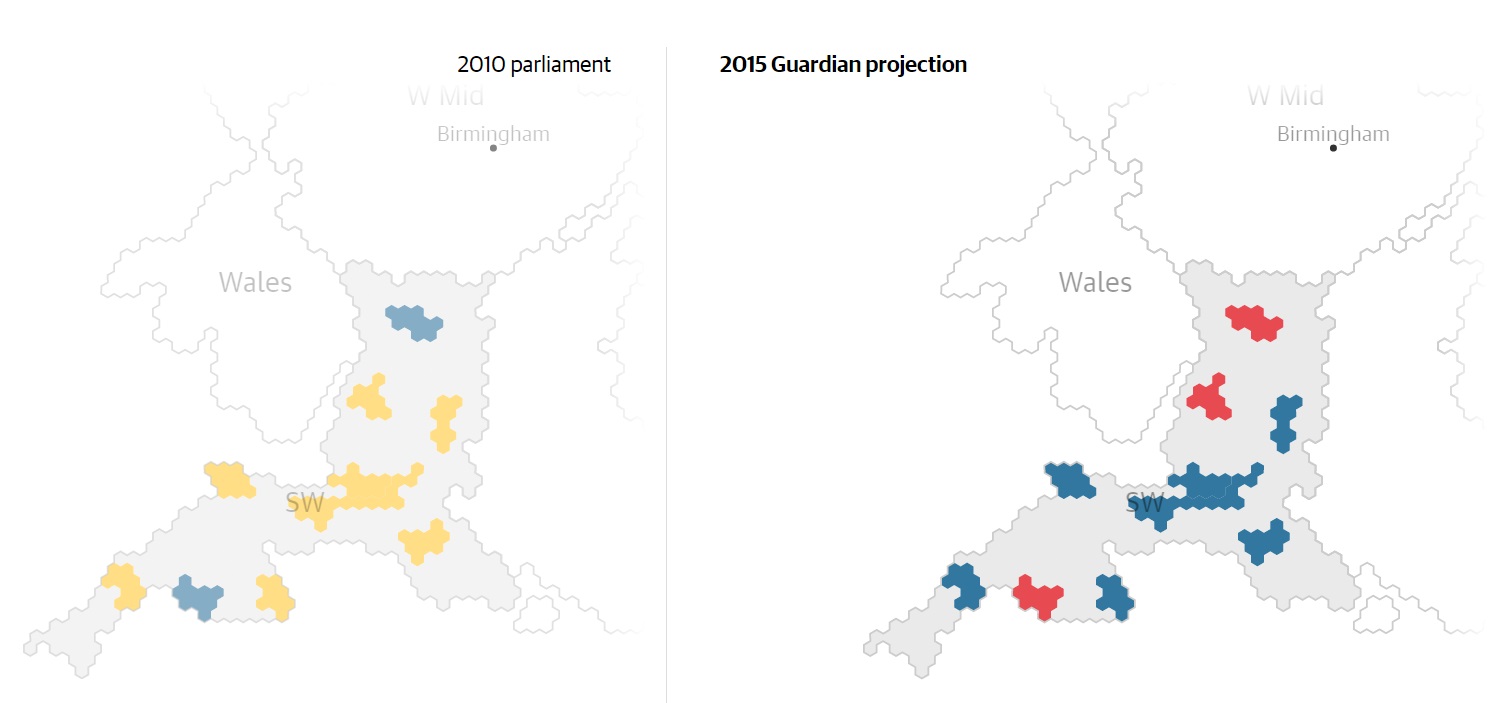 London
London offers Labor the best opportunity to get votes from the Conservatives and Liberal Democrats.
East
The UKIP has the best opportunity to win in the East.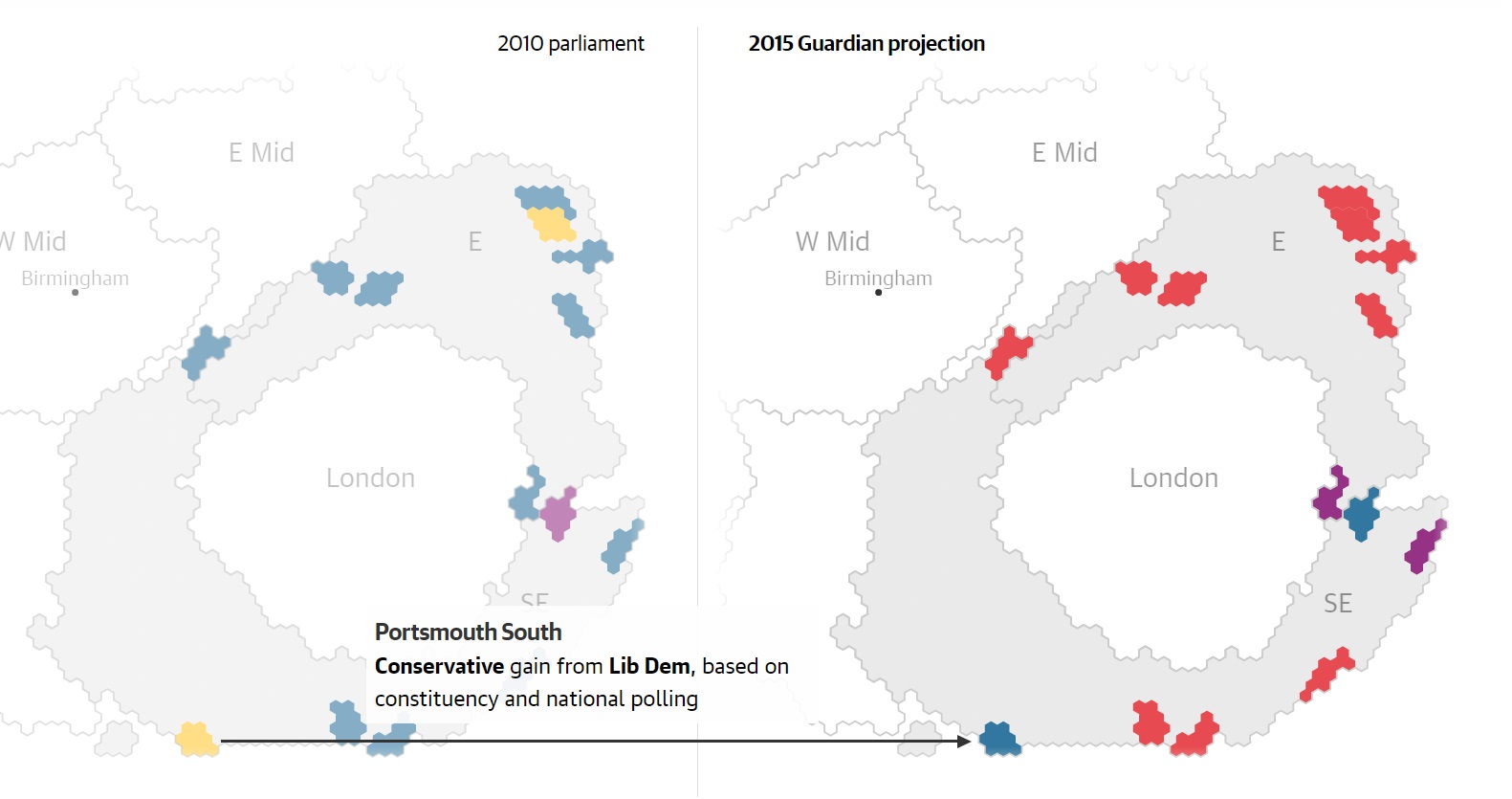 Note: Compared to 2010.
Candidate home page link  yournextmp.com
Original article:  http://goo.gl/diIk0H
 Data visualization specialist, news jelly http://newsjel.ly/
Big data analysis based on data visualization with a flimsy idea
Storytelling content for the world
Facebook address:  www.facebook.com/newsjelly
Comments